Seminar Sponsors

Approved for 17 Veterinary Continuing Education Hours in Texas by
East Texas Veterinary Medical Association,
Dr. James M. Morton, President
on behalf of the Texas Board of Veterinary Medical Examiners

.................




Henry Schein Animal Health
Since Henry Schein opened his pharmacy in Queens, New York in 1932, the Henry Schein organization has become a Fortune 500® Company and the largest provider of health care products and services to office-based dental, animal health and medical practitioners.

Today, Henry Schein Animal Health (HSAH) is the leading companion animal health distribution company in the U.S. Located in Dublin, Ohio, HSAH employs approximately 900 team members, including 300 field sales representatives and 200 telesales and customer support representatives. With this team and 12 strategically positioned state-of-the-art distribution facilities and 10 inside sales centers nationwide, HSAH maintains a greater than 98 percent order-fill ratio, thus providing the best customer experience possible.

Henry Schein Animal Health partners with over 400 of the market's leading animal health manufacturers in the world. Therefore, HSAH is positioned to bring the broadest selection of veterinary products and strategic business solutions to over 26,000 veterinary professionals nationwide.
Click Here to read more about Henry Schein Animal Health

.................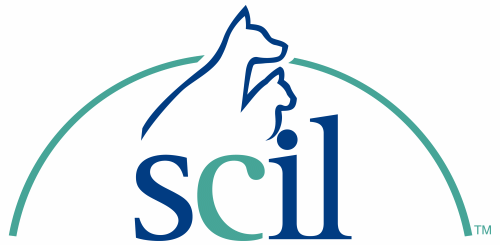 Scil Animal Care
Founded in 1998, Scil Animal Care is an international organization with 8 subsidiaries throughout Europe, Asia and North America, as well as distribution presence in 24 countries. Scil Animal Care is dedicated to delivering the highest quality of medical equipment to animal health professionals. Scil provides the veterinary market with a diverse portfolio of in-house laboratory devices, including laboratory software, diagnostic ultrasound, digital radiography equipment, surgical power tools and implants. Scil has also formed exclusive partnerships with industry leaders to guarantee they achieve their goal for Veterinary Excellence!

In addition to the selection of products it offers customers, Scil Animal Care provides product installation and training, loaner and repair services, as well as a broad array of educational programs. Among Scil Animal Care's more than 200 employees are 32 veterinarians, 26 equipment specialists and more than 70 sales representatives.

The Scil's Animal Care national sales team and distributor networks are ready to support you with performance driven technology, personalized customer service and financing options.

January 19, 2015: Henry Schein, Inc. announced today the completion of its acquisition of the Scil Animal Care Company GmbH.
Click Here to read more about Scil Animal Care
.................

Jorgenson Laboratories
This past year, Jorgensen Laboratories celebrated its Golden Anniversary — its 50th year of service through JorVet to the veterinary profession. The Jorgensen family wishes to express their gratitude and appreciation to their employees, distributors and veterinarians who have supported them for over 50 years.

Now, it is important to look ahead as Jorgensen Laboratories prepares for the next 50 years with products for the future! One new treatment modality from Jorvet is regenerative medicine, a rapidly expanding field in veterinary practice. In this arena Jorvet's products allow the practitioner to non-surgically treat their patients with various orthopedic conditions. JorVet also now offers Platelet Rich Plasma (PRP) products combined with Hyaluronic Acid (HA). In addition Cryosurgery is another accepted non-surgical treatment methodology in veterinary medicine, and with their product advancements JorVet now offers a complete cryosurgical kit by Cool Renewal for commonly treated lesions in large and small animals.

These products and more than 40 other new products presented in our 2016 catalog are sure to help veterinary clinics expand their services and grow their practices. JorVet offers experienced fulltime technical support and skilled sales representatives to detail sophisticated equipment and assist your clinical staff in using these products.

Click Here to read more about Jorgenson Laboratories
.................
Seminar presented by: