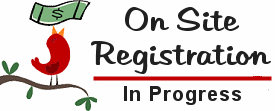 "Standard Registration" at $200 per day
is now available through Sunday, April 12.
.............................
When it comes to challenges with the "heart", as veterinarians we often wish we had more to offer our patients. This is especially when their owners are not able to take advantage of available referral services.

Come join us in Tyler for a weekend of Dr. Wendy Blount's "Practical Cardiology" presented by Practical Vet Med. You'll gather a wealth of cardiac care information you can put to use immediately in your clinic, plus satisfy your 2015 required CE total.

We'll cover topics in cardiology most commonly seen in small animal practice, focusing on diagnosis and treatment in the trenches. For example, you'll learn about:
Is the cough cardiac, respiratory or both?
When does your patient need pimobendan and when is it not appropriate?
What do the squiggly lines on the ECG really mean?
What are the latest CPR Guidelines recommended by the 2012 RECOVER Advisory Board?
How do you keep staff trained and ready for CPR to maximize patient survival?
How do you tell the difference between an ejection murmur and a holosystolic murmur (we will review audio of murmurs and arrythmias)?
Your registration fee includes a Proceedings containing:
copies of all PowerPoint slides,
copies of client handouts,
copies of in-clinic forms (cardiac history and exam, ECG and echocardiogram interpretation)
handy reference charts for emergency drugs, treating arrhythmias, reading radiographs and EKGs, interpreting fluid analysis, etc.
access to download the proceedings in .pdf format after the seminar
plus a continental breakfast and hot lunch provided each day at no charge
Keynote Speaker: Dr. Wendy Blount
As a companion animal veterinarian based in Nacogdoches, Texas, Dr. Wendy Blount treats dogs and cats only. She is Residency trained in Small Animal Internal Medicine. Dr. Blount conducts Continuing Education Seminars for small animal veterinarians, veterinary technicians and animal control officers. As well, Dr. Blount is on faculty at Duquesne University, and serves as Medical Director for O'Malley PET (Preventing Euthanasia Together).

Dr. Blount has been the recipient of several prestigious awards including 2012 TVMA Companion Animal Practitioner of the Year, the 2011 Bilderback Award for support of the animal sheltering community and the 2004 TAVP Clinical Referral and Consultation Award.

Comments from attendees of this Seminar:
Dr. Blount made learning enjoyable and practical. She covered a huge amount of material in the 2 days that I will be able to use in practice immediately. She is very personable and professional.
Excellent. Handout book will be a great reference for the future as well.
Dr. Blount is great! Very practical information. Entertaining and engaging presenter. The videos and heart sound recordings are very helpful!!!
Great CE!!
It was amazing!!!
Much more practical than information from university specialists. Great speaker. Stays on track. Easy to understand. Congenial demeanor. Thank you!
$400 OnSite Registration
($200 per day)
is April 6-12, 2015
Questions???
Contact Russ at the von Allmen Agency
phone
: (936) 564-7792 -
e-mail
:
russ@vonallmen.net