SATURDAY Agenda

7:30am-8:00am: "REGISTRATION"
plus "Continental Breakfast"
provided by Henry Schein




8:00am-12:00pm: "AM Session"
Vomiting
Regurgitation
Feeding Tube Placement


12:00pm - 12:30pm:"LUNCH"
provided by Oncura Partners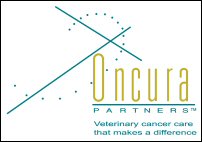 12:30pm-1:30pm:
"Dr. Brian Huber Presentation"
Oncura Partners Founder


1:30pm - 5:00pm: "PM Session"
Working Up Elevated Liver Enzymes
Treating Liver Failure


SUNDAY Agenda

7:30am-8:00am: "REGISTRATION"
plus "Continental Breakfast"
provided by Henry Schein




8:00am-12:00pm: "AM Session"
Pancreatitis
Diarrhea

12:00pm - 12:30pm:"LUNCH"

12:30pm - 2:30pm: "Dry Lab"
Liver Aspiration Cytology
Esophagostomy Tube Placement
Gastrostomy Tube Placement

2:30pm - 5:00pm: "PM Session"
Managing Feeding Tubes
The Acute Abdomen


Sponsored by ETVMA
17 Continuing Education
Hour Units
Approved for Veterinary
Continuing Education in Texas
(NOTE: Your State Can Be Added
on request with sufficient notice)

Location:
the newly remodeled & expanded
Lufkin Pitser Garrison
Convention Center
601 North Second Street
Lufkin, TX 75901
(936) 633-0279

(PLEASE NOTE:)
**8 hotels
are all in a direct route,
all less than 10 minutes,
from the Convention Center.
** Numerous restaurants
are on the same route.
** Details & Map will be
in your Confirmation E-Mail.

Seminar presented by: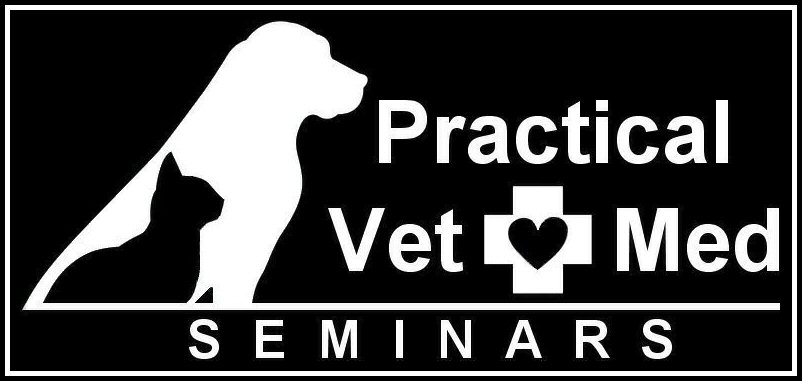 Come join us for this "Practical Vet Med" Weekend Seminar and learn "practical" knowledge you can put to use in your clinic on the following Monday concerning the diagnosing and treating of dogs and cats with diseases involving the gastrointestinal tract, liver and pancreas.

As small animal veterinarians, we see patients with gastrointestinal symptoms every day. At first presentation, the possibilities seem endless. It's vital for us to have a practical working knowledge of when patients are showing GI side effects of systemic disease, or when they have primary GI disease. Then we need to know how to quickly and efficiently get to the bottom of the problem and what to do about it.


This Seminar will cover the following important subjects and more:
working up and treating vomiting and regurgitation, in a step-wise fashion
working up and treating diarrhea, in a step wise fashion
working up and treating elevated liver enzymes, in a step wise fashion
dealing with the many faces of pancreatitis
what to do with the yellow dog or cat
placing and managing feeding tubes in every day practice where there is no endoscope
managing the acute abdomen -- to cut or not to cut?
Dry Lab using animal models to place feeding tubes and do liver aspiration cytologies
Your Seminar Registration Fee includes:
17 hours of Continuing Education
a Proceedings including copies of all Power Point slides and client handouts
your choice of Proceedings in printed or digital formats
copies of in-clinic forms and dry lab diagnostics quick reference sheets
access to download the Proceedings in a .pdf format
special laboratory submission forms
hands-on Dry Lab participation
sponsor information and offers
continental breakfast and hot lunch each day

Keynote Speaker: Wendy Blount, DVM
Dr. Wendy Blount is a companion animal veterinarian treating dogs and cats only. She is Texas A&M Residency trained in Small Animal Internal Medicine. Dr. Blount conducts Continuing Education Seminars for small animal veterinarians, veterinary technicians and animal control officers as well. She also teaches an undergraduate college course on "Medicine and Behavior in the Animal Sheltering Environment" for Duquesne University, and serves as Medical Director for O'Malley PET. Dr. Blount has been the recipient of several prestigious awards including the 2012 TVMA Companion Animal Practitioner of the Year, the 2011 Bilderback Award for support of the animal sheltering community and the 2004 TAVP Clinical Referral and Consultation Award.


Dr. Blount's Seminar Ratings...
After each of Dr. Blount's Seminars, attendees are asked to anonymously complete a survey by answering questions with scores from 0 up to 10. Below are some of the questions and the to date average of 3 years of scores:
How would you rate the Seminar overall? 9.3

How "practical" was the seminar information you learned? 9.4

Was the seminar knowledge a good value based on your attendance fee? 9.3

Did Dr. Blount covey information in a clear, simple, concise and easy-to-understand manner? 9.8

Do you feel this seminar is one you would recommend to your colleagues? 9.8
What do previous Attendees have to say...
I always bring back very relevant and practical information from Wendy's seminars. Appreciate your efforts.

Ann Buchanan, DVM - Tyler, TX
Really enjoyed it. Good everyday info from someone in the trenches who understands owner finances and all the other complex factors besides patient illness.
Tanna Villarreal, DVM - Waxahachie, TX
Just wanted to let you know that I got to use your seminar the first day back at work. I can't wait to see what your next seminar will be. Thanks!
Carolyn Fauber, DVM - Granbury, TX
As impressive as Dr. Blount is on the Texas Vet's List, she is more impressive in person.
Ray Allen, DVM - Alpine, TX


Questions??? Contact Russ at the von Allmen Agency
phone: (936) 564-7792 - e-mail: russ@vonallmen.net